Before the launch of the Samsung Galaxy Tab A7 Lite, the Galaxy Tab A8 was a representative in Samsung's low-cost tablet segment under 5 million. Currently, the Samsung Galaxy Tab A7 Lite is the company's newest face in this segment. So what stands out about the Samsung Galaxy Tab A7 Lite, why is this considered a bright upgrade? Let's compare these two products with AhubReviews.com.
Design and screen: Samsung Galaxy Tab A7 Lite has a significant upgrade compared to Tab A8
Samsung Galaxy Tab A7 Lite owns a sophisticated, monolithic aluminum design and two modern colors, gray and silver. For the Galaxy Tab A8, there is only an aluminum back and a plastic frame. So the overall design of the Galaxy Tab A7 Lite will be more advanced than the A8 2019.
The thinness of the two tablets will be similar to the 8.8mm parameter. In terms of weight, Tab A7 Lite will be 366g more than Tab A8 compared to 345g. However, when held in the hand, both are quite compact, you can still use one hand for both tablets.
It is known that this is also a tablet that is finished with monolithic aluminum, creating certainty and rigidity. While other products are still plastic, the aluminum material will help the machine have more durability and aesthetics.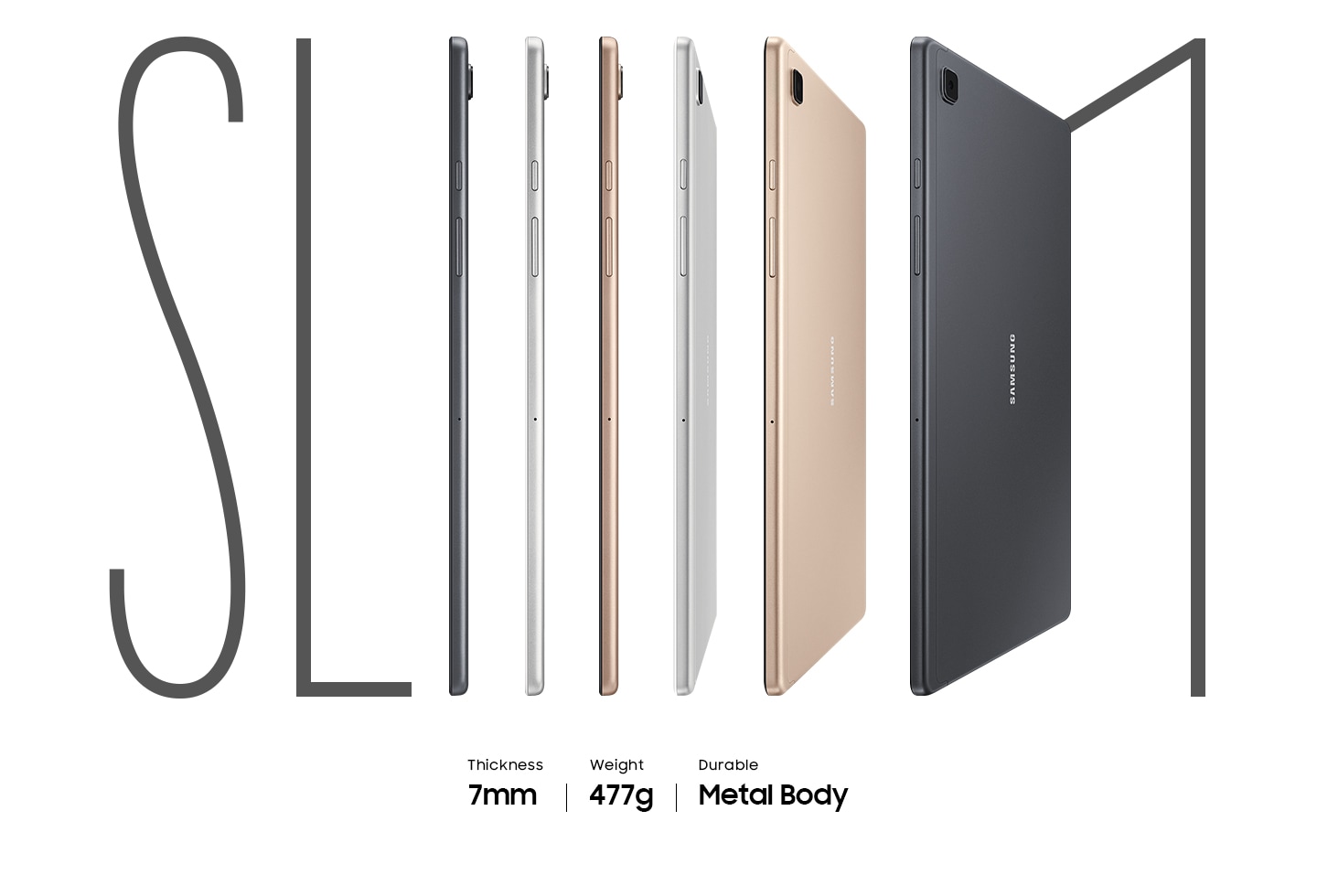 Overall Tab A7 Lite is not too "rugged", weighs 371g, is 8mm thin, so you can also put it in your bag or backpack, take it anywhere, very convenient. The use of aluminum material and rough coating also helps limit fingerprints on Tab A7 Lite.
Regarding the screen, Samsung Galaxy Tab A7 Lite owns an 8.7-inch screen larger than the 8-inch Galaxy Tab A8. As a result, users will have a good entertainment space, easy operation and clear content details. The strength of the Tab A7 Lite screen also comes from Samsung's optimization of the edges, making the tablet luxurious and high-end when looking at it.
Focusing on entertainment, A7 Lite is also equipped with a symmetrical Dolby Atmos surround sound system on both sides, ensuring uniform, vivid and realistic quality.
Galaxy Tab A7 Lite performance has also changed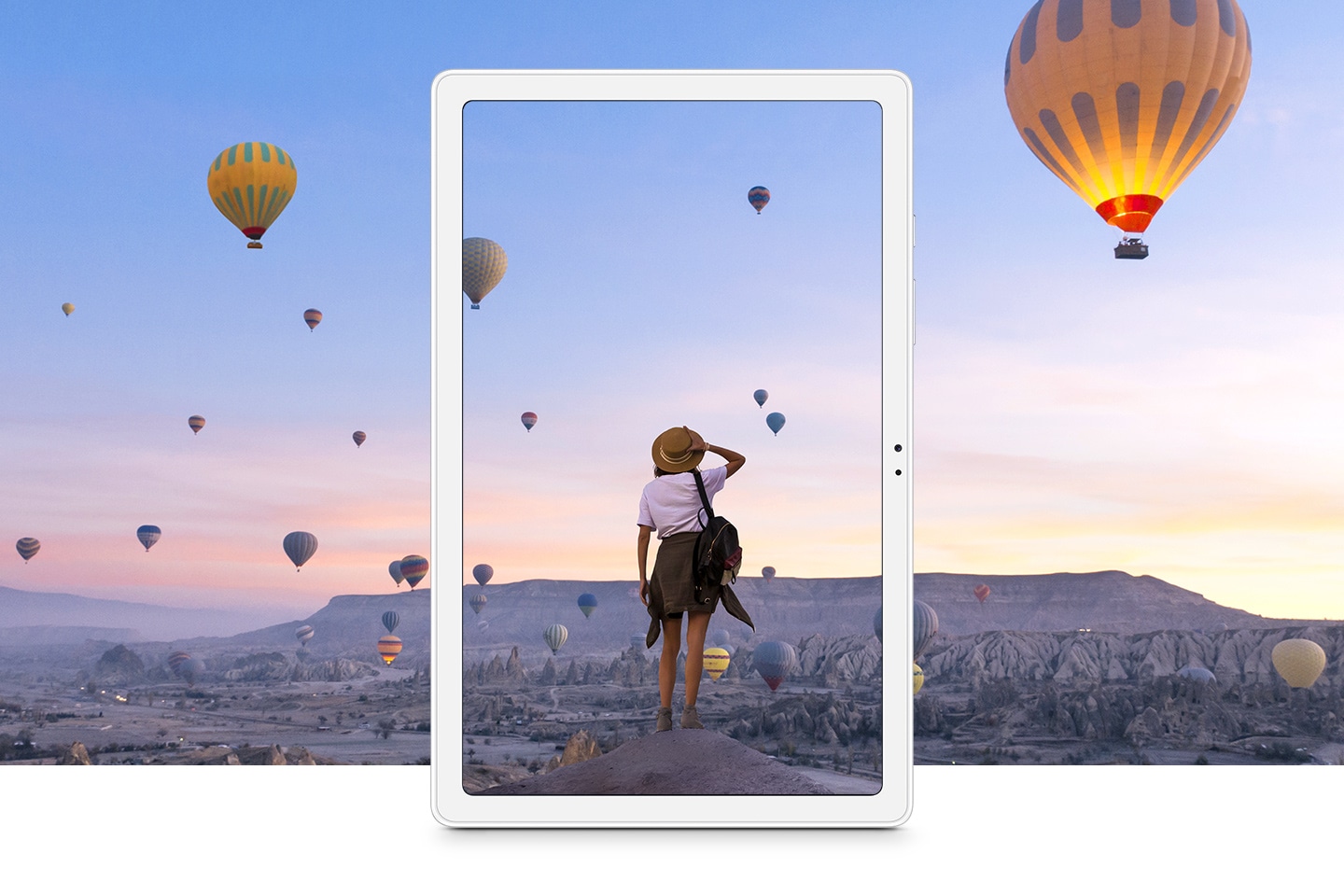 Powering the Samsung Galaxy Tab A7 Lite is the MediaTek MT8768T (Helio P22T), which comes with 3GB of RAM and 32GB of internal memory. The old version Galaxy Tab A8 2019 uses Snapdragon 429 with 2GB RAM and 32GB memory.
Helio P22T is a chip with 8 Cortex-A53 cores with 4 cores clocked at 2.3GHz and 4 cores clocked at 1.8GHz. Meanwhile, Snapdragon 429 is only a quad-core chip clocked at 2.0GHz. This also means, Galaxy Tab A7 Lite has more power than Tab A8. Therefore, you can rest assured when using Samsung Galaxy Tab A7 Lite for all tasks from studying, working to basic entertainment.
Battery capacity and fast charging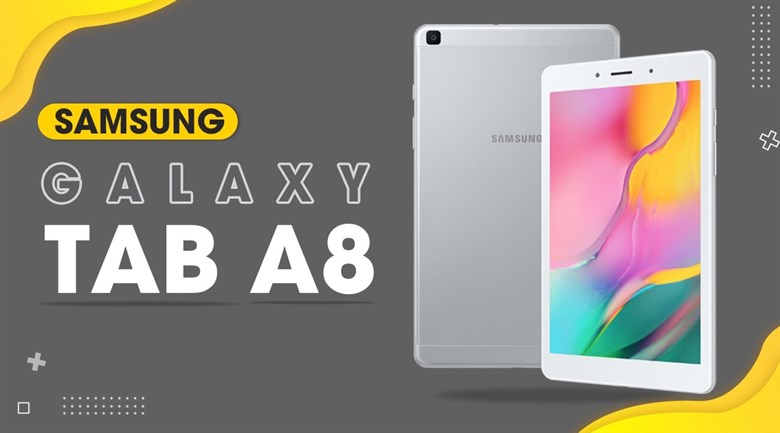 In terms of battery capacity, both have 5,100mAh batteries, allowing comfortable use within a day. The difference is the included charging support, the Samsung Galaxy Tab A7 Lite has 15W fast charging and the Galaxy Tab A8 only charges 10W normally. Therefore, the charging time on Galaxy Tab A7 Lite will be shortened compared to Galaxy Tab A8.
Camera: No difference
Similar to the battery, the camera on the two devices has the same parameters. Tablet has 8MP rear camera and 2MP front camera. These cameras will help you capture memorable moments. The front camera also offers the ability to take selfies and convenient video calls for users.
Currently, Samsung Galaxy Tab A7 Lite owns a lot of bright upgrade points such as screen, design, fast charging and performance. Therefore, it can be said that Tab A7 Lite will be a great replacement for the Galaxy Tab A8 that has been launched since 2019.
And so that's the real Samsung Galaxy Tab A7 Lite that you want to buy it or follow more product lines, don't forget to follow other interesting articles!
Read More:
Galaxy Tab A 8 Inch 2019 Review