Samsung Galaxy Tab 3V T116 tablet is a tablet in the mid-range segment that is highly appreciated for its design, screen, configuration, promising to bring users the best product.
Read more: Lenovo A5500 3G vs Galaxy Tab 3V T116
Quick review of Samsung Galaxy Tab 3V T116
If selected, you will choose to buy Dell Venue 8 or Samsung Galaxy Tab 3V T116. Today's article, we will help you answer this question by evaluating the tablet in the mid-range segment, which is the Samsung Galaxy Tab 3V T116, which is highly appreciated for its compact design. , elegant and youthful, powerful to help users express their personality, with a 7-inch wide screen for the best user experience and powerful configuration thanks to a quad-core processor, promising will be the best device for you to choose.
Slim Design With Samsung Galaxy Tab 3V T116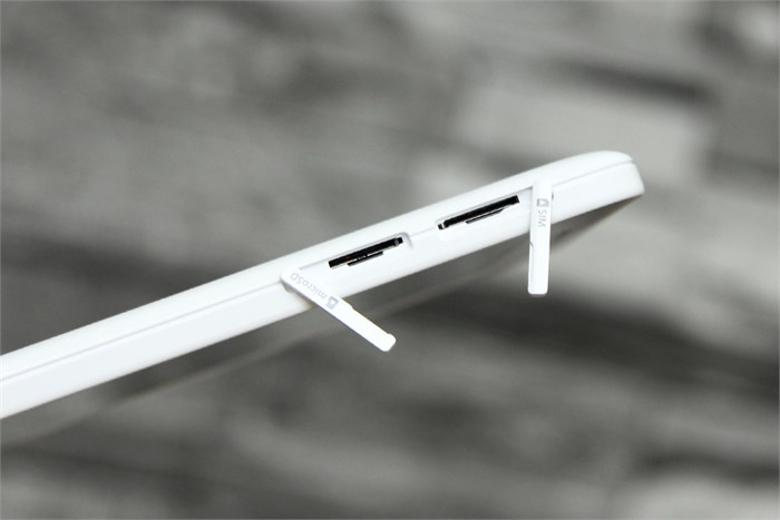 Samsung Galaxy Tab 3V T116 tablet impresses users by its extremely eye-catching and delicate design when it is only 9.7mm thin and quite light at 322g, making it easy for users to hold on hand easily and at the same time with this fairly light body size, you can move it anywhere you want, or those who are busy with work.
Although it still carries the traditional plastic shell design of the Samsung line, it is the simple plastic shell design of this device that has scored in the eyes of users, with a high-quality, shiny plastic body that creates a user-friendly feeling.
Simu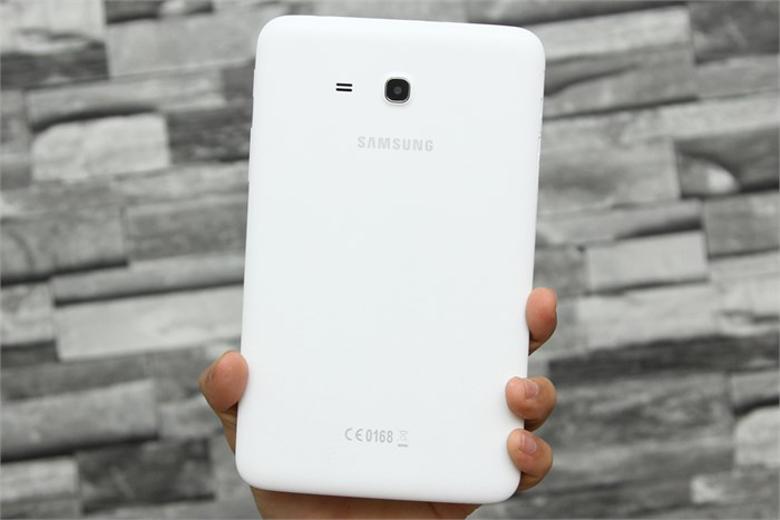 ltaneous use helps to hold the device more firmly without worrying about slipping, thanks to the smooth rounded corners design that makes it easier for you to put it in your bag without worrying about it being entangled, the design printed with the Samsung logo on the screen The image creates an impressive highlight when users look at the same device equipped with a sensor Home button and two Back buttons so that users can use it more conveniently.
Overall, the design of the Galaxy Tab 3V T116 we think is quite good, so you can resist stains or worry about slipping thanks to the sturdy plastic cover and you will have a product that always looks new.
Experience Better With Samsung Galaxy Tab 3V T116 7-inch Screen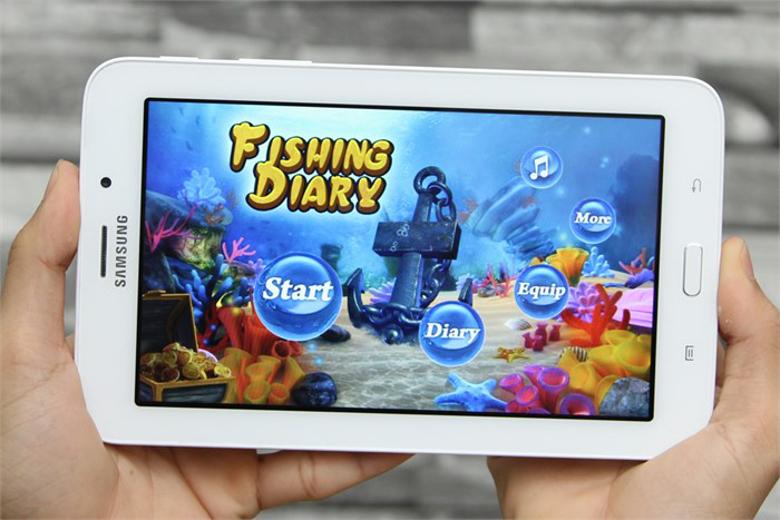 The screen of the Samsung Galaxy Tab 3V T116 will be the ideal screen for those who love wide screens because this tablet has a screen up to 7 inches with a fairly high resolution of 1024 x 600px. You can experience good movies, play games or surf the web more effectively with the screen with wide viewing angle, thanks to TFT screen technology with 16 million colors to help the displayed image always be vivid, sharp, legible. The most realistic and clear for you to have wonderful moments of experience with your loved ones and family.
The multi-touch screen allows users to perform gentle swipes on the surface of the screen without worrying about fingerprints or stickiness, so you can swipe gently and quickly every time. assigned task.
Design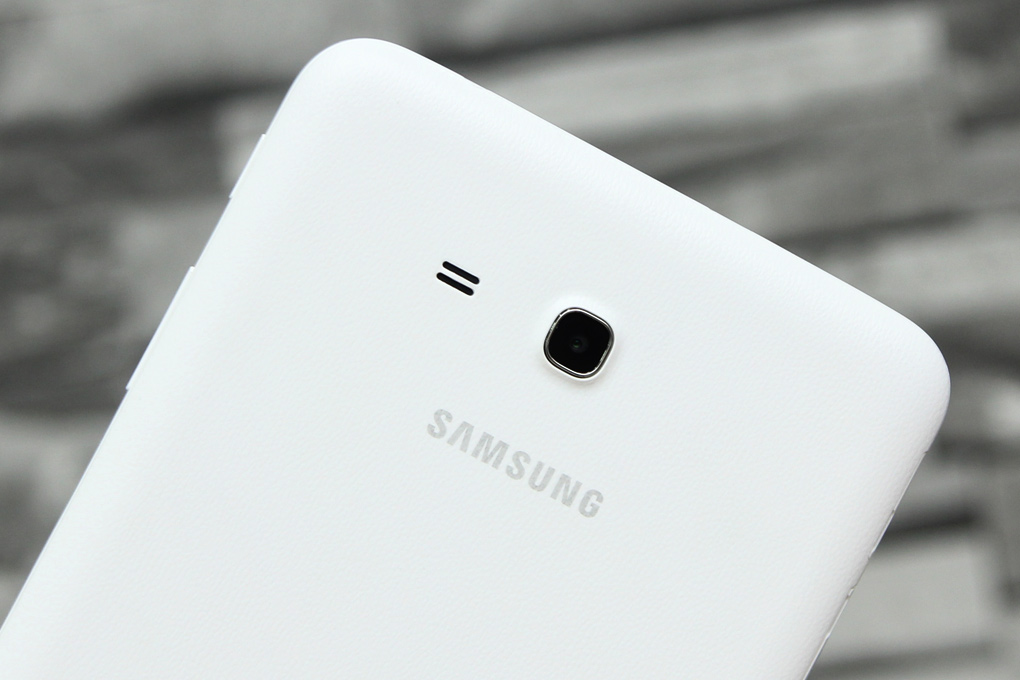 Samsung Galaxy Tab 3V T116 not only has a compact design, but they are also equipped with a quite powerful configuration with a 1.3GHz quad-core Qual-core processor, supporting up to 1GB of RAM to help your device. you can operate quickly, smooth processing to perform well multitasking from the simplest to the most complex tasks while helping to save power more efficiently. Thanks to the Mali-400MP graphics chip, users can comfortably play the best mid-range games. It comes out with support for internal memory up to 8GB and can support up to 32GB with a microSD card for users with large storage space.
In general, the overall specifications of the Galaxy Tab 3V tablet we highly appreciate that this device works well with a smart tablet for users from its compact design, 7-inch wide screen. with a powerful quad-core chipset giving you an outstanding smart device to use.
And so that's the real Review from AhubReviews.com between Lenovo A5500 3G and Galaxy Tab 3V T116 that you want to buy it or follow more product lines, don't forget to follow other interesting articles!
Read More:
Samsung Galaxy Tab A7 Lite vs Tab A8
Galaxy 10.1 Tab A – Samsung's new weapon in the tablet market