Samsung Galaxy Tab 3V is a mid-range tablet with many impressive highlights with a powerful quad-core configuration, durable battery, convenient SIM support and quick connection.
Let's find out and experience with AhubReviews.com!
Samsung Galaxy Tab 3V and impressive highlights in the mid-range segment
Samsung Galaxy Tab 3V tablet promises to bring many great experiences in the same mid-range segment, because this device scores well in tests with its outstanding quad-core configuration, durable battery, fast connection Especially fast and smart SIM support are the highlights that help Samsung Galaxy Tab 3V get attention from users.
Ultra-Slim, Ultra-Light Design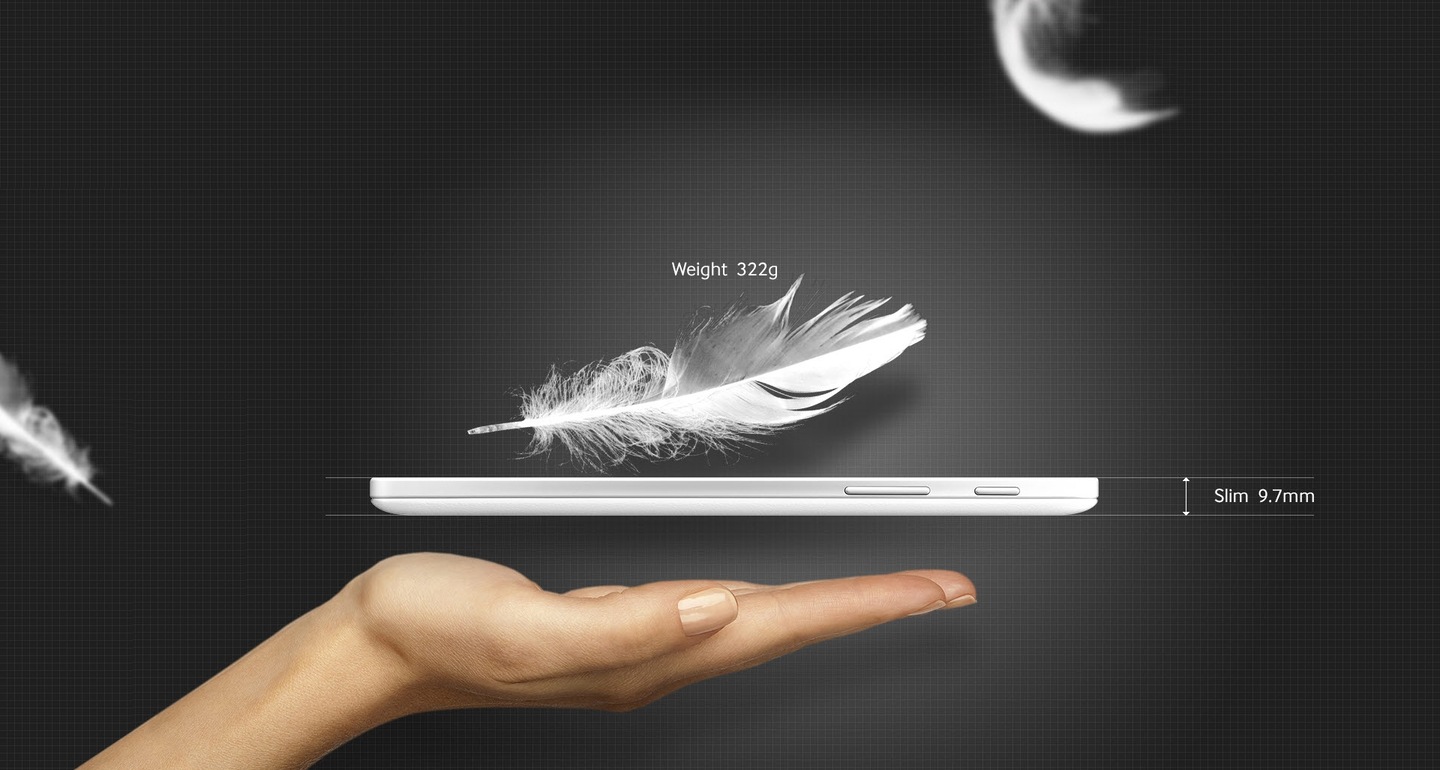 The Samsung Galaxy Tab 3V is designed for extreme portability, so you can take it anywhere with ease. Only 9.7mm thin, thinner than many other machines, its neat design will make you satisfied. Enjoy a convenient, comfortable tablet that's perfect for being so light – you'll see the difference right away. This neat design comes with a longer battery life, what more could you ask for?
Optimizing Visual Experience
The Samsung Galaxy Tab 3V tablet's high-resolution display takes your entertainment to the next level. Brighter images, sharper text, no status bar obstructing vision, wider screen space, clearer to enhance your visual experience.
1.3Ghz Quad Core Processor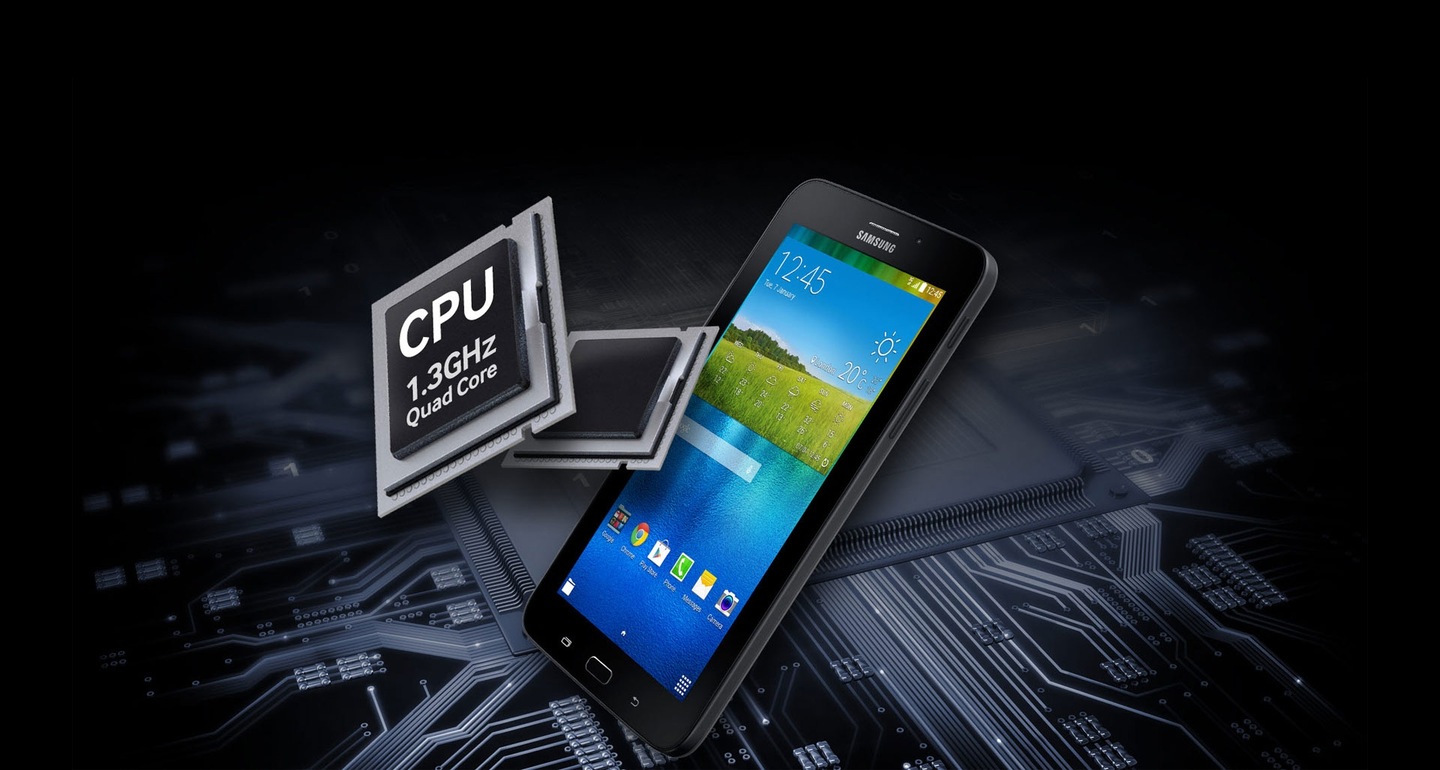 The ultra-fast and powerful processor makes your tablet free to play video files, games, apps, and browse the web without limits, making it the ultimate tablet fun more than ever.
Smart Camera with Many Fun Features
The rear camera is packed with smart features, allowing you to create a variety of perfect shots at any time. Whether it's a landscape photo or a photo of people smiling, take it like a pro and share it right away – thanks to its built-in smart features.
Sharing and Entertainment Services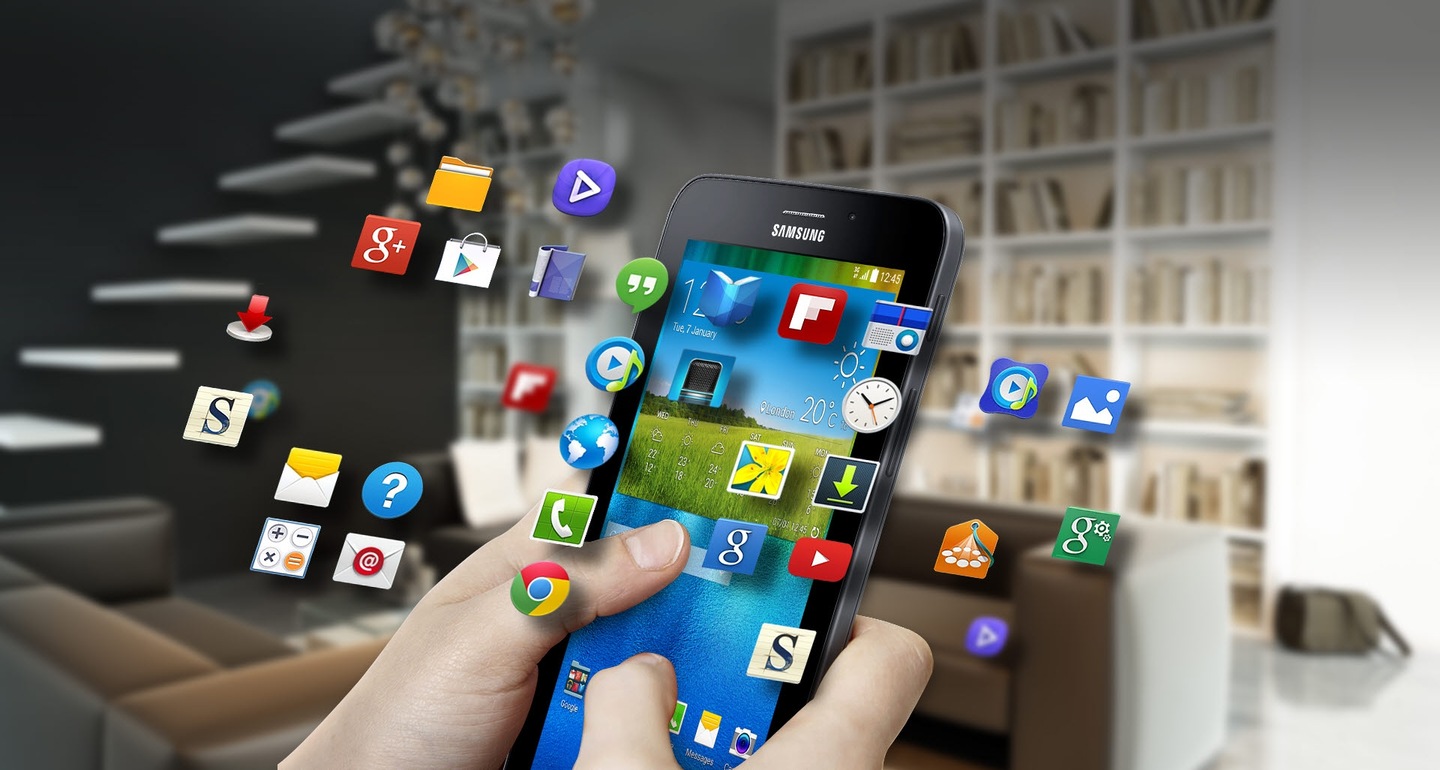 Tens of thousands of apps right at your fingertips – all designed for the Samsung Galaxy Tab 3V and you can easily download them to enjoy right away.
Super Battery Saver Mode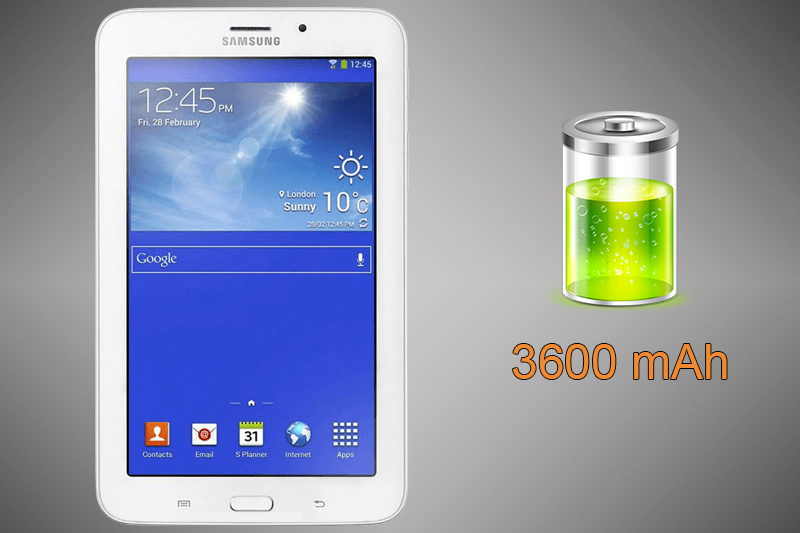 Ultra power saving mode helps Tab 3V tablets reduce power consumption by shutting down unnecessary applications, ensuring the tablet is still working when you need it.
In daily use, the Samsung Galaxy Tab 3V  meets the maximum usage time of the user quite well with a battery with a capacity of up to 3600mAh, certainly in the same mid-range segment, you will be hard to find. Which competitor is better?
Convenient SIM Support
One of the attractive features that makes users appreciate the Samsung Galaxy Tab 3V is the handy SIM support, which helps users insert the SIM card into the device and make calls just like your handheld smartphone. with busy people. Talking will become easier with the 3G connection that the Galaxy Tab 3V is equipped with.
Connect to the Internet Anytime, Anywhere with Samsung Galaxy Tab 3V
Now you can access the network whenever you want, because Samsung has not hesitated to fully equip support for quick connection on this compact Samsung tablet, the Samsung Galaxy Tab 3V allows you to stream Fast data connection with 3G, 4G, high-speed wifi standard, Bluetooth helps you watch movies, check mail, read news, watch movies and many other attractive applications.
Samsung Galaxy Tab 3V tablet is appreciated for both work and entertainment needs for users, when equipped with a powerful quad-core configuration, fast 3G connection, convenient Sim support and time to use. longer, promising you many wonderful experiences in life. In addition, readers, please refer to the article comparing Lenovo A5500 3G vs Galaxy Tab 3 to understand more about the product.
And so that's the real Samsung Galaxy Tab 3V that you want to buy it or follow more product lines, don't forget to follow other interesting articles!
Read More:
Galaxy Tab S7 Wi-Fi | S7+ Review
Galaxy Tab A 8 Inch 2019 Review